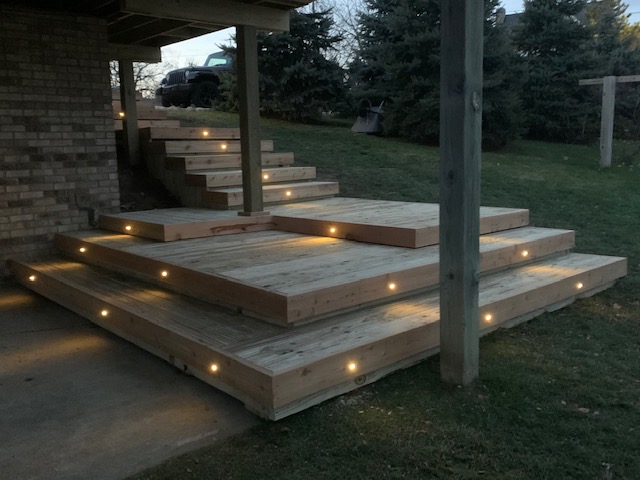 Custom Deck Construction

Bollinger Construction is the areas best custom deck construction and patio installation company. We make the process simple from start to finish taking the hassle out of deck construction.

We also offer Basement Remodeling and Finishing, Commercial Office Remodeling, and New Roof Installation.

Have an outdated kitchen or bathroom? We have great ideas to remodel your kitchen or bathroom to a style that you will love.
Thinking about a home remodel?
Contact us to discuss your project with a seasoned professional and get started today.
Call 810-919-1531
Custom Deck and Patio Contractor
When you are starting a pergola or deck construction project, you need a contractor that will keep you informed at all times. At every stage, we strive to keep our clients informed. Whether there is an issue or something in the plans has been changed, we make sure to keep our clients up to date. With our reasonable rates, incredible communication skills, and beautiful workmanship, it is no surprise that we have gained so many positive reviews from our past clients. Our past clients know that they can depend on us to provide them with excellent service every time.
We believe that while we bring expertise and experience to each project, it is our clients' ideas that bring the project to life. That allows us to understand what you want from the project, and how you want the finished project to look. When the final plans are completed, we get to work. With a combination of skills and expertise, our renovation contractor will transform your home or commercial space into the property you have always wanted. So whether you are looking for a pergola contractor or a remodeling contractor in Linden Michigan give us a call.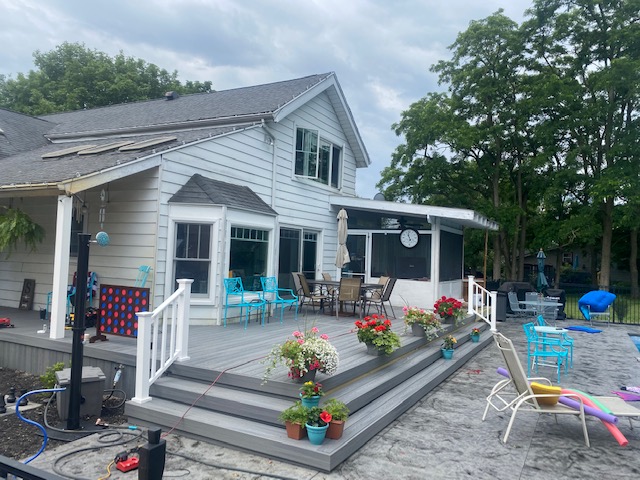 Kitchen and Bath Remodeling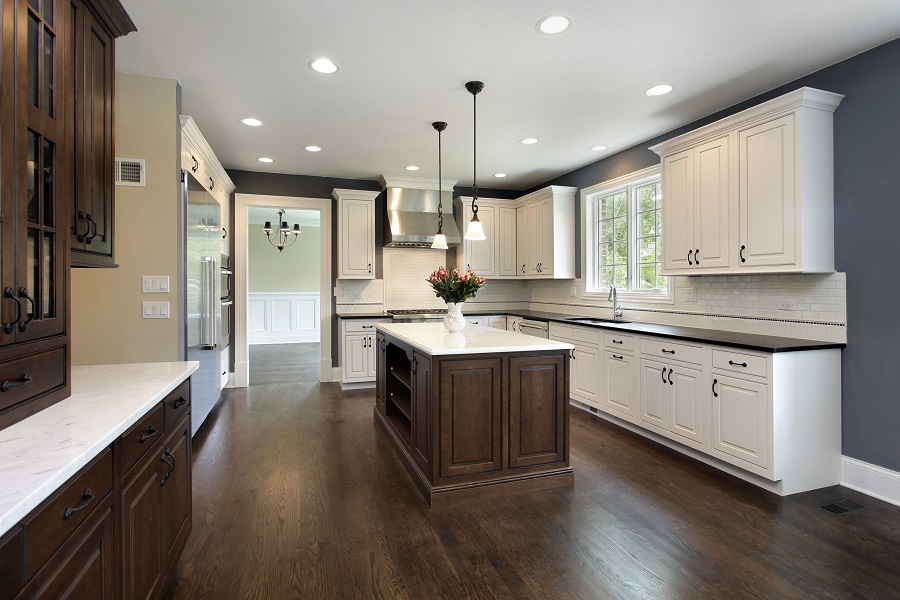 Founded in 2013 by Paul Bollinger, Bollinger Construction provides residential and commercial remodeling services to clients in Fenton, MI, and the surrounding areas. Paul started his career as a property manager. During this time, he began remodeling spaces for new tenants. So it is no wonder that he has become one of the leading residential and commercial renovation contractors in the area. So when you are looking for a deck construction company in Fenton, Linden, Holly and Grand Blanc, go with the experts.
Experience and expertise are essential characteristics of any good remodeling or custom Deck construction contractor. However, we also believe that high-quality work is not possible without incredible customer service. We are professional kitchen and bath remodeling contractors who pride ourselves on our high-quality services. While each client should expect to receive exceptional workmanship, we know that this work should not come at extortionate prices. Therefore, we strive to provide our services at a competitive price.
Choose the Best Commercial Renovation Contractor
With more than 25 years of experience, we can help you get the home you have always wanted. You can contact us by calling (810) 919-1531 or by using the contact form below. We are looking forward to hearing from you and look forward to providing you with exceptional construction services.